APACHE HADOOP DEVELOPMENT
SERVICES
Take advantage of our Apache Hadoop expertise to create
comprehensive and robust Big Data solutions.
GET FREE CONSULTATION
DESCRIPTION
Conception of Hadoop
Apache Hadoop is an open-source Java-based framework designed to distribute and process large amounts of data across computer clusters, therefore it is mostly used for Big Data development. Apache Hadoop supports horizontal scaling as it can store and distribute vast amounts of data across dozens of simultaneously operating servers. That way, Hadoop can process terabytes of data within minutes. Apache Hadoop is used by such companies as Yahoo, Spotify, British Airways, LinkedIn, and others.
OUR HADOOP SERVICES
Choose Your Hadoop Based Project
Data
Simulation
Structured and
Unstructured
Data Analysis
Predictive Maintenance
Big Data
Processing
OUR HADOOP STACK
Tech We Apply
Apache Hadoop has its own tech environment that we use to
deliver highly efficient Big Data solutions
APACHE HADOOP MODULES
Hadoop Common, Hadoop Distributed
File System,
Hadoop YARN,
Hadoop MapReduce
DATA RELATED TOOLS
HBase, Apache Hive,
Apache Flume, Airflow
OTHER
Sqoop,
Apache Lucene
CASE STUDIES
Our Work Speaks for Itself
Powering up a unique independent marketplace to automate the entire advertising ecosystem across all inventory.
View
A system to optimize the entire ad serving system that allowed for collecting, processing, and reporting on, billions of transactions every month.
View
The Mail Marketing Platform was an automatic system created for niche digital-to-direct sphere operations.
View
Adoppler was a system comprising DSP, SSP, and Ad Exchange that allowed all market parties to transact directly.
View
An RTB platform with a particular layer for preprocessing data to be used in subsequent OLAP cube preparation.
View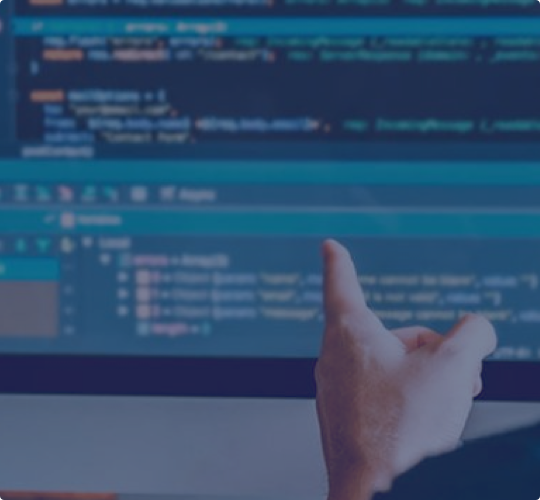 A solution designed to reconsider the client's existing system and to improve data storage and processing.
View
BLOG
Expertise at Your Service
The global Big Data market is growing year by year. Data-driven decisions have… Read more >
These days, it's hard to find industries that are not driven by verifiable… Read more >
You've probably already heard the words of Ryan Khan, the founder of The… Read more >
CONTACT
Fill out the form below and we'll get in touch within 24 hours