What is OTT Advertising and How to Get the Most of It
OTT advertising has spread to vast territories thanks to the growing adoption of streaming video services and devices. Statista projects a substantial influx of subscribers to the tune of $3,930.3 million by 2026. As video content consumption increases year after year, it makes advertisers follow their target audiences.
As a result, experts state that ad spending will also respond to the favorable predictions about user adoption of OTT. That affects the BIA projections of $2.373 billion in OTT ad spending in 2025. As for revenue estimates, most advertising efforts will pay off in the USA, amounting to $87,261 million in 2022 alone.
Meanwhile, the number of cord-cutters and cord-nevers has reached new highs. This creates excellent conditions for launching the next campaign using OTT ads. They have distinct features and peculiarities that divide between traditional commercials and browser ads.
So if you want to know how to launch an effective OTT ad campaign and generate revenue out of it, continue to read our article.
What is OTT Advertising
Over-the-top advertising allows brands, advertisers, and consumers to meet over the internet directly. It delivers ads without relying on traditional TV infrastructure, which caters to broad audiences with pre-scheduled ads. Instead, OTT video advertising can target users at a household level.
What does it mean? As the above over-the-top advertising definition suggests, OTT ads are displayed on any device that streams video over the Internet:
Mobile devices and tablets
Computers and laptops
Smart TVs/Connected TVs,
Streaming devices
Gaming consoles, etc.
They allow brands to connect with more targeted, niche audiences and bypass traditional TV providers, like Dish or Comcast. However, OTT platforms can resemble live linear TV or provide video content on-demand as well. Thus, it is possible to classify a couple of revenue models for OTT services:
Advertising Video on Demand (AVOD), which lets users access a content directory of on-demand content and contains the following types of unskippable ads:
| Pre-roll | Mid-roll | Post-roll |
| --- | --- | --- |
| Ads appear before the core video | Ads interrupt the core video | Ads are served after the core video |
Roku Channel, Pluto TV, Peacock, Sling TV, and DirecTV Now fall into that category.
Subscription Video on Demand (SVOD) is a subscriber-supported OTT platform that provides an ad-free viewing experience and access to premium and original content in many cases. Netflix, HBO, or Hulu are labeled as SVOD since a monthly subscription must access content without advertising.
Unlike SVOD services, AVOD abounds in programs that let users tune into current events, either local or global. Besides, the price point is also a reason to abandon subscriptions and turn to free ad-supported platforms. That is why we can anticipate that AVOD popularity is likely to continue to soar in the coming years.
What do OTT ads look like?
Unlike browser ads, over-the-top ads come without control or "skip" buttons. As a result, users can't switch to another tab or remove a piece of advertising from their screen. Such ads also are presented on a full screen - which resembles the ordinary streaming experience.
The video ads you see on OTT spots can be shorter than traditional TV ad units. Moreover, they tend to be personalized according to the preferences of each household, device, or geographic location.
OTT ads: How they are different
| From browsers ads | From traditional TV commercials |
| --- | --- |
| No control buttons | Shorter time slots |
| No skip buttons | Personalized, targeted ad content |
| Full-screen ad content | |
It is worth mentioning that programmatic platforms support different formats of creatives and can spread their capabilities to OTT platforms as well. So, the different types of ad formats can be shown via OTT:
video ads;
banner ads;
sponsored content to promote shows and movies.
Another classification of OTT ads includes pause and binge ads. As their names imply, pause ads are displayed when a viewer clicks a pause button, while binge ads appear during a viewer's binge-watching session. The meaning of OTT advertising is to create an uninterrupted viewing experience and decrease ad fatigue and annoyment.
While ads can't be skipped or tapped on, OTT ads lack interactivity so far. This is one of the restrictions that make the delivery of interactive ad units problematic. But many expect such functionality to be present on OTT advertising to meet user expectations.
How does OTT advertising work?
OTT ad delivery is possible when OTT devices and streaming platforms are compatible using standard communication protocols. In other words, the ad serving process requires both ends (a video player and OTT platform) to speak the same language.
For instance, this can be achieved by using tags that facilitate communication with Game consoles, streaming devices, etc.
VAST tags. VAST stands for Video Ad Serving Template. IAB (Interactive Advertising Bureau) defines VAST tags as XML-based scripts for structuring ad tags that transfer from ad servers to video players. With them, video players understand when to retrieve and render a creative and obtain tracking information and pricing.
VPAID (Video Player Ad Interface Definition) tags provide a standard interface between video players and creatives focusing on ad measurement and interactivity. Built on top of VAST tags functionality, VPAID is seen as a piece of code that can serve executable ad units to viewers and write down user interaction points. However, it is worth mentioning that the limitations of OTT devices make it not yet possible to implement interactive ad units.
Ad insertion can occur in one of the two ways:
Via client-side (CSAI). One of the leading methods is to implement OTT video advertising when the advertiser delivers a certain ad unit into the platform separately from the rest of the video content.
In a CSAI flow, the video player puts the content on hold and makes an API call to the ad server when it sees an ad tag. Upon receiving information from the ad server, the OTT platform displays an ad to the user. After the ad playback, the video player switches to playing the core content.
This ad delivery method is prone to errors occurring on the client side and has no remedy against ad blockers. Nevertheless, most advertisers rely on CSAI ad insertion to implement their campaigns.
Via server-side (SSAI, or stitching). This type of ad delivery deals with real-time transition between the core content and creatives, similar to what we can observe with traditional TV advertising. But the main difference lies in the fact that SSAI allows separate ad units to be targeted towards individual viewers.
In other words, the video player 'stitches' the actual video and ads and continues playing the content without any interruptions. As a result, it is difficult for ad blockers to spot a piece of advertising as it goes live together with the core content.
Our engineering teams can help you develop and implement AdTech functionality in one of the OTT platforms. Rely on Geomotiv to take ad campaigns to the next level.
How to launch OTT ad campaigns: Best practices
Build an audience. Advertisers can access viewing information and derive insights from it. Here's what they can assess: interests and behaviors, demographics, location, custom audiences (based on your first and third-party data sources).
Buy ad spaces. For that, it is necessary to figure out how to buy OTT advertising and navigate a couple of options. Firstly, buy from open ecosystems, which give access to multiple devices and channels. Secondly, buy from closed ecosystems like Google or Amazon. For instance, advertisers can dig into preferred content categories or the data about events, shows, and movies watched on the OTT platform.
Get the campaign started. The OTT platform is ready to match the particular audience to relevant TV subscribers' lists.
Display OTT ads. At this stage, the abovementioned VAST or VPAID tags come into play to fill the communication gap between the video player and ad server. The ad can be served programmatically or via Guaranteed Insertion Orders (IO).
OTT programmatic advertising is an automated process of purchasing and selling ad inventory across OTT platforms and services. This type of ad serving relies on Real-time bidding technology but does not provide guaranteed impressions for advertisers.
Guaranteed IO lets brands and advertisers have guaranteed access to desired inventory based on pre-negotiated custom parameters. Thus, ad buyers can specify audience type, frequency-capping, and other metrics and access specific list at fixed CMPs (cost per mille).
Assess the campaign. What is the over-the-top advertising success rate? To find out, advertisers can expect the OTT advertising platform to report the campaign results. They typically contain all kinds of metrics, including video completion rates and attribution KPIs.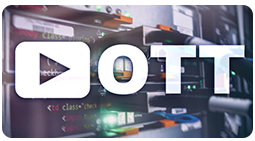 Check out how we reached 4x ad impressions growth using tech to assess ad campaigns' relevance. Read in-depth coverage of our project.
Get down to reading
The ad delivery process via OTT is geared towards building efficient campaigns since it provides vast opportunities for targeting and measurement. However, there are other, less obvious benefits of OTT advertising that we want to share with you as well.
Benefits of OTT advertising
Reach wide audiences. Once again, as audiences have shifted from cable TV to OTT, they are likely going to stay here for a long time. And with some viewer segments, streaming content via Internet-connected devices is the only option since they have never watched cable TV at all.
Reach targeted audiences. Inaccurate assumptions about a general viewer base are now a thing of the past. With OTT advertising, one doesn't have to guess audience preferences and interests. Instead, advertisers can display commercials to exact customer segments and individual households based on:
- gender
- age
- income level
- geolocation
- device type
- time of viewing
- ethnicity, etc.
Boost engagement. When we look at OTT advertising examples, it is easy to observe that they stay more relevant than their traditional TV counterparts. This is because OTT viewers see shorter but more relevant ads, which correspond to their interests. Moreover, marketers can target their audiences on other channels, including social media, audio commercials on Spotify, or browser ads.
Assess ad efficiency. Thanks to over-the-top OTT advertising, advertisers can gather various metrics and gain helpful feedback to improve their campaigns. Based on this data, it is possible to understand which ads work best for the brand and which ones need improvement.
Reap even more benefits with a trusted partner by your side
As advertisers shift to where their target audiences watch the content, OTT advertising is accelerating—and it's not likely to stop anytime soon. As a result, more and more brands are looking to reap the benefits of engaging ads that hit right on target.
However, it is easy for a newcomer to navigate the complexity of the OTT advertising market. For that reason, we believe that our extensive experience with advertising technology can help you set the right trajectory for the next OTT ad campaign.
Geomotiv can become an ideal candidate for creating, developing, and supporting ad campaigns on OTT and Linear TV. With us, you will be able to grow your business, add new functionality to existing services, and improve the efficiency of advertising efforts.
Still unsure if Geomotiv can address your complex technology-intensive tasks? Come meet Adoppler! Our product subsidiary signals our solid in-house AdTech expertise and readiness to perform similar functions of your company.
Adoppler is a programmatic AdTech platform that facilitates the media buying and selling process for streaming media services, vMVPDs, media agencies, OTT vendors, and tech startups. It provides a full-stack video monetization solution that enables users to transact directly, programmatically, or via third-party systems.
If you're curious to learn more about OTT advertising, get in touch with one of Geomotiv's experts here.