Enterprise Ecommerce Platforms: Comparison of Top Solutions
There are dozens of solutions out there in the world of e-commerce development, but only several are considered the leaders in the industry. It's easy to guess that the top enterprise eCommerce platforms list includes Magento (now owned by Adobe), Salesforce, SAP, Oracle, Shopify, and BigCommerce. This list was assembled in the latest Gartner research and featured Gartner's Magic Quadrant for Digital eCommerce.
Long story short, the solutions mentioned are considered the leaders in the industry, provide enterprise-level services, and are trusted by worldwide-recognized brands. Now the question is, what solution would be perfect for you? To help you figure that out, we performed a comprehensive enterprise eCommerce platform comparison.
Adobe Commerce (aka former Magento)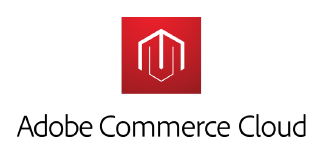 For those of you who don't know the story yet, in 2018, Adobe announced the acquisition of Magento, and in 2019, Adobe officially launched Adobe Commerce Cloud, built on the base of Magento. One of the most incredible things about the new product is its integration with other Adobe solutions, significantly enhancing the Commerce platform.
Because Adobe Commerce is built on the base of Magento, both platforms are similar in terms of complexity and size. There has been a bit of controversy though about the new product. Some claim that the price of Adobe Commerce is too high and the product does not provide store owners with the needed functionality. Indeed, the total cost of your eCommerce store after all customization may be up to a few million dollars. So, it's not the best choice for small and middle-sized companies. However, Adobe Commerce might be a good option for big enterprises, considering its extensive functionality and numerous integrations with other Adobe and third-party products.
The key features of Adobe Commerce Cloud
Even though most top enterprise eCommerce platforms share the same functionality, there are still unique key features that each leading platform can display as its unique selling points. Here is what Adobe Commerce has to offer:
Customer segmentation and personalization: relevant offers are displayed only based on customer behavior, interests, and personal information.
Dynamic rule-based product relations: a setup of rules to group products and perform cross-selling and up-selling more efficiently.
Content staging and preview: an easy way to preview content without involving the IT department.
Visual merchandising: an intuitive and easy tool for arranging the content for display to attract customers and promote conversions.
Flexible deployment options: the platform can be deployed in any environment needed.
Multiple master databases: the platform offers multiple databases to support different parts of your store and reduce the load (while improving the performance).
As for the supported integrations, they are:
Customer relationship management (CRM)
Accounting
Enterprise Resource Planning (ERP)
Product Management
Marketing Automation Systems.
Pricing
The type of pricing that Adobe offers is quote-based, and Adobe charges an annual license fee based on the company's Gross Merchandise Value (GMV) and Average Order Value (AOV). For Adobe Commerce, the price starts at $22,000 up to $125,000 per year. The annual license for Adobe Commerce Cloud ranges between $40,000 - $190,000.
Adobe Commerce Cloud pros and cons
As said above, Adobe may not be the best option for small and middle-sized businesses, but it has everything needed for an enterprise to thrive. To eliminate any bias, let's look at the platform's pros and cons.
Pros
Cons
Very SEO-friendly
Expensive plans
Great scalability
High development costs
(you'll need to hire a development team)
Wide feature range
Relatively slow loading time
Large community
Time-consuming projects
Multiple customization options
Powerful hosting required
Multiple third-party integrations
Extensive training
for developers is needed
Mobile-friendly
Our company can assemble a perfect Magento team for your project.
SAP Commerce Cloud (former HYBRIS)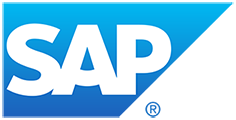 SAP Hybris was rebranded in 2018, and since then, we have known this product as SAP Commerce Cloud. SAP Commerce Cloud is an eCommerce solution built mainly for large enterprises, and it is suitable for B2B, B2C, and B2B2C. The platform allows hassle-free customization and management of all store areas (catalogs, products, various configurations) and thus contributes to greater personalization and excellent user experience across all channels. This solution also comes with powerful and comprehensive B2B commerce capabilities and is one of the most popular eCommerce platforms.
The key features of SAP Commerce Cloud
Being part of a vast SAP product line, it comes as no surprise that SAP Commerce Cloud offers excellent functionality and multiple integrations with other SAP products (we'll see them below). But, first, let's have a look at some of the most exciting features.
Decoupled JavaScript storefront: allows building efficient PWAs (that prove to be much more engaging than desktop or mobile versions of an eCommerce store).
Flexible built-in promotion: contributes to better engagement and stimulates conversions.
Plug-and-play integration: allows scalability for shopping cart and checkout integrations.
Intelligent personalization: SAP takes personalization to the next level with real-time updates on online customer behavior, machine learning for drawing recommendations, and A/B testing.
Support for multilingual catalogs: adds to better user experience.
Support for multiple storefronts: a great advantage for brands with a presence in many locations.
Intuitive and easy user interface: enables efficient content management.
Out-of-the-box "accelerators": a set of unique and industry-specific features.
As for the integrations, they are:
SAP ERP
SAP S/4HANA
SAP Marketing Cloud
SAP Service Cloud
SAP Customer Data Cloud
SAP Digital Payment.
Pricing
SAP Commerce Cloud does not have fixed pricing plans for the base platform, so everything is sealed through quoting. The entry point, in general, starts from over $100k/ year for subscriptions and $50k per license.
SAP offers you a subscription license where hosting is added to a monthly fee. Note, though, that you will be charged for each user of your operating SAP Hybris eCommerce platform along with the payment for every core of your Central Process Unit rented in SAP Hybris. Unfortunately, the info about SAP Hybris license cost is sensitive, so we cannot provide it.
SAP Commerce Cloud pros and cons
Though SAP Commerce Cloud sounds nearly perfect, there are some pros and cons (same as any other solution). 
Pros
Cons
Omnichannel capabilities
Narrow community
Simple to support
High prices
Inclusion of business solutions
(CRM, ERP, PCM (product content management))
Scaling difficulties
High reliability (99,5% SLA)
Time-consuming
Compatible with multiple devices
Requires extensive training
and robust technical knowledge
Highly integrable within the SAP ecosystem
Heavy customization
Salesforce Commerce Cloud
Another big player in the industry is Salesforce. Salesforce Commerce Cloud is an agile, flexible, and scalable enterprise eCommerce platform that's meant to give your company everything it needs to connect with customers and succeed in the modern digital marketplace. Scalability and flexibility are the platform's significant advantages, considering its complexity and rich functionality. Among other benefits that users claim is great usability (especially compared to SAP), allowing both novices and experts to work on the platform.
The key features of Salesforce Commerce Cloud
One of the biggest USPs of SAP is its famous Einstein AI. Einstein (according to Salesforce) is the first comprehensive AI for CRM systems and is a real game-changer when it comes to data manipulation.
What's excellent about Einstein is its ease of use. If you are familiar with machine learning concepts, you should know that to obtain results. You first need to prepare and clean the data, design an ML model, and feed the data to the model. With Einstein, everything is automated. All you have to do is upload the data into Salesforce, and Einstein will independently process the data and select the best-fitting ML model to meet your needs. In this way, you don't need to spend time and money assembling an ML department: everything you need is already there.
Sure, Einstein is not the only advantage of Salesforce Commerce Cloud. Otherwise, the product won't be called one of the best eCommerce platforms. So here is what else it offers:
Seamless integration with CRM: SAP Commerce Cloud can be easily integrated with the CRM system, unlike many eCommerce platforms.
Omnichannel experience: Salesforce creates a unique and seamless experience across multiple platforms, bringing the user experience to the next level.
Unified customer data: thanks to the CRM integration, Salesforce Commerce Cloud keeps all the data in one place and organized, thus helping you make more accurate business decisions.
Easy deployment: Salesforce Commerce Cloud is straightforward to operate right out of the box despite its complexity.
Focus on B2B: the product has a set of specific tools to cater to B2B business needs.
Advanced order management: the platform adds transparency and organization to the order management process and ensures you control every step of it.
Pricing
The exact pricing depends on whether your business is B2C or B2B (or both) and which edition of the platform you choose (Starter, Growth, or Plus). Different options offer different features, and as for the pricing details and packages, you can check the official website. But in short, if you choose B2B, Salesforce will charge you a fixed amount per order. With B2C, you'll be charged based on your Gross Merchandise Value (GMV). In both cases (B2B and B2C), the platform charges you annually.
Salesforce Commerce Cloud pros and cons
By now, it's clear that Salesforce Commerce Cloud is swift and scalable. What about other pros (and cons)? Let's have a look.
Pros
Cons
Omnichannel capabilities
Limited integration capabilities
outside Salesforce software
Fast and easy implementation
and deployment
Might be too expensive for small
and less profitable businesses
(unpredictable total costs)
Good scalability
Inconsistencies in the user interface
Mobile-first approach
Limited customization rates
Highly integrable within
the Salesforce ecosystem
Oracle CX Commerce Cloud
Oracle CX Commerce Cloud is a cloud-native and 100% extensible SaaS eCommerce product that supports B2C and B2B. Oracle advocates three principles that the platform is based on: simplify, innovate, and deliver. In addition, the platform places a heavy focus on usability and ease of use. 
The key features of Oracle CX Commerce Cloud
Some of the exciting things about Oracle CX are that it's API-first and features simplified integrations. Together with rich functionality, this helps this enterprise eCommerce solution stand out from the competition and offer something valuable to users within any business domain.
Unified admin panel: the platform has all its admin tools, which significantly simplifies the management process.
API-first architecture: together with a complete REST framework, it makes the solution more approachable, scalable, and easy to operate.
Headless deployment: in addition to the traditional approach, Oracle also allows headless deployment of the store.
Drag-and-drop experience creation: Oracle offers a drag-and-drop approach to the user interface to create a dynamic and memorable user experience.
Multisite cart: Oracle introduced a multisite cart feature to provide shoppers with seamless and unified shopping and checkout experience across different sites.
Simplified integrations: Oracle makes integrations with third-party products really easy due to its API and Webhooks framework.
Pricing
We'll be honest here - there is not much information available about the Oracle CX pricing. However, RealDecoy estimates an average of ~$250K annually with Oracle's usage model or 4% (the list cost) of your monthly sales with Oracle's revenue share model.
Oracle CX Commerce Cloud pros and cons
Oracle positions its eCommerce solution as versatile and suitable for businesses of any type and size. However, it is essential to clearly understand all its pros and cons to consider them in the future.
Pros
Cons
Good integration capabilities
due to the API-first approach
A relatively poor set of features
Approachable for standard web
developers (no extensive training needed)
Lack of support
and documentation
Secure and efficient hosting services
Long time-to-market
Great mobile experience
Hardly forecastable TCO
Narrow partner ecosystem
BigCommerce Enterprise
As the product positions itself, BigCommerce Enterprise is a solution for high-volume brands. That means the platform was designed specifically for brands that manage high traffic volumes daily and maintain a high conversion rate. Hence, BigCommerce Enterprise is reliable in performance: the platform does not crash even at the highest traffic inflows and pays great attention to usability and speed. So it is no surprise that such brands trust the platform as Toyota or Kodak - now let's see what functionality it has under the hood.
The key features of BigCommerce Enterprise
Before listing the features, it is essential to mention that BigCommerce Enterprise is a SaaS product. While some may say that on-premise solutions are more robust and reliable, BigCommerce proves them wrong with its capabilities and features. BigCommerce saves you lots of time and resources on hosting, updates, maintenance, and implementation unlike some of its competitors. It's all there waiting for you to come and fine-tune the store the way you need it.
As for the most exciting platform features, they are:
Numerous supported integrations: BigCommerce Enterprise can easily integrate PIM software, ERP suits, OMS solutions, POS solutions, and many more.
Adjustable SSL: BigCommerce offers a flexible security socket layer that keeps the user information safeguarded and encrypted.
Great customer support: 24/7 availability and various ways of communication for seamless user experience.
Easy onboarding: the platform provides store owners with easy and efficient onboarding to reduce the installation time and help set up the store in 4 months or less.
Flexible payment handling: BigCommerce provides a great variety of payment gateways with the help of Ayden (and most come with no transaction fee).
Security: the platform has multi-layered security and DDoS protection to ensure the data in your store is safeguarded.
Focus on conversions: the platform does its best to help you achieve high conversion rates and offers such tools as faceted search, optimized checkout, mobile optimization, and many more.
Unlimited API calls: the platform offers unlimited API calls for faster and more efficient data transfer due to its open architecture.
Pricing
There is no set price for BigCommerce Enterprise, and it will depend on two main factors: the average value of your order and the average number of orders that you process every month. Prices tend to start from $400 a month and range anywhere up to $20,000 per month.
BigCommerce Enterprise pros and cons
If you think that BigCommerce is all about advantages, we must warn you that it has a few flaws. However, there is nothing critical about them: they just need to be kept in mind.
| Pros | Cons |
| --- | --- |
| Advanced SEO optimization | Limited availability of add-ons |
| Affordable and predictive pricing | Limited multistore management options |
| 24/7 support | Customization limitations |
| Support for multiple payment gateways | |
| Ease of use | |
Shopify Plus
We are closing our list of enterprise level eCommerce platforms with Shopify - Magento's biggest rival and one of the most popular eCommerce platforms out there. While Shopify is incredibly beginner-friendly, it is also very scalable, which is why Shopify can serve as an enterprise-level solution. One more great thing to remember about Shopify is that you can set up your store almost immediately after purchasing a needed plan, and all customization is effortless and intuitive.
But wait: is Shopify the same as Shopify Plus? Not at all. While both products share the same core functionality, Shopify Plus was explicitly designed for big enterprises and offered a more customizable and rich functionality. It also comes at different pricing, provides better store control, and has several attractive add-ons.
The key features of Shopify Plus
So what's so special about Shopify Plus that makes the most prominent brands out there choose it over its competitors? Here is what the platform offers:
Advanced admin panel: a centralized panel for easy store management with a variety of tools.
Access to Shopify apps: these are plugins that you can use to make your store more feature-rich and convert (countdown timers or product review features).
Access to the checkout.liquid file: for optimization of the checkout process.
Launch Team: this feature speeds up the store launch process and helps with migration and integrations.
Access to nine expansion stores: if you need separate physical locations and aim for internalization, Shopify is here for you.
Additional permission settings: contribute to better security and help you better monitor who has access to the admin panel.
Shopify POS Pro: the Point of Sale that Shopify provides helps you seamlessly integrate your POS with your online store and accurately manage all transactions.
Also, mind that there is a list of features available for Shopify Plus store owners only. They are:
Wholesale channel
Shopify Flow
Launchpad
Script Editor
Transporter app
Bulk Account Inviter.
There are also additional API resources available in Shopify Plus only. They are GiftCard, Multipass, and User for REST and publishablePublish, publishableUnpublish for GraphQL.
Pricing
Because Shopify Plus is a fully hosted platform, its pricing will depend on your trading volumes and the extent to which you use the forum. Of course, the more you use the store, the more resources and bandwidth will be spent - hence, the price will be rising correspondingly. But to give you some numbers, a minimum monthly license fee is $2,000, and a maximum monthly fee comes at $40,000.
Shopify Plus pros and cons
By now, you might be thinking that Shopify is simply perfect. Indeed, it has many benefits that sound incredibly attractive to any store owner - but like any other eCommerce platform, it has certain limitations and flaws.
| Pros | Cons |
| --- | --- |
| Fully hosted solution (adds to reliability) | Limited backend customization |
| Affordable and predictive pricing | Payment gateways limitations |
| Extensive plugin library | Lack of multi-store architecture |
| Scalability | Lack of control over SEO |
| Ease of use for admins and merchandisers | |
| Ease of us24/7 support | |
Wrapping up
It's quite a lot of information to proceed with and many enterprise eCommerce solutions to talk about. So just to make things clear and help you decide (or at least help you choose the right direction), here is a quick checklist:
Focus on what you need most: scalability, price-functionality ratio, or rich functionality. This will serve as a base for your choice.
Think about the future: will you grow your store, and if yes, how exactly?
What tech resources do you have available?
Decide on the preferable budget and store setup deadlines.
Rely on experienced professionals and leave all technical aspects to us so you can focus on marketing and promotion instead.